Plot Hook: The Snail Cometh
A downloadable small release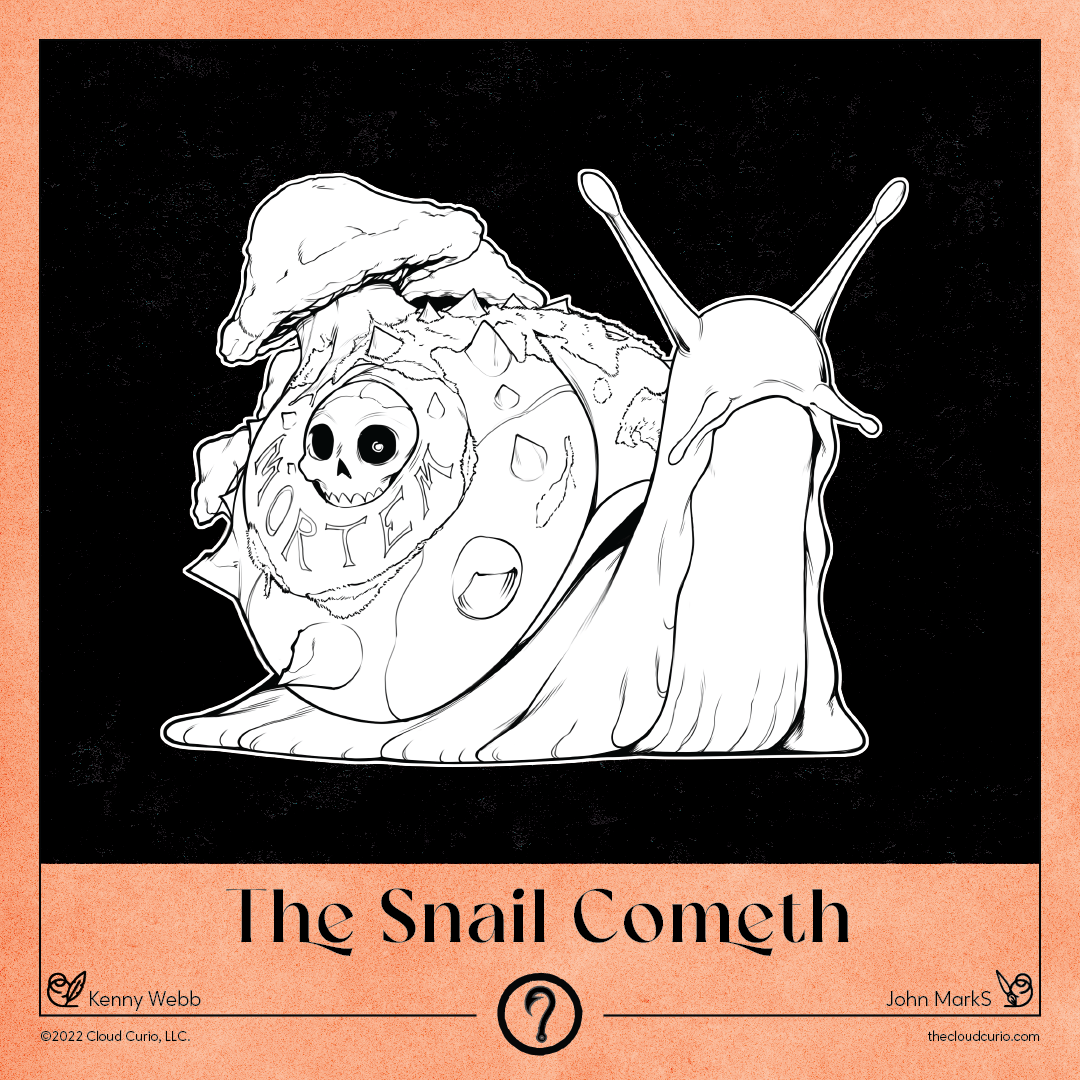 The Snail Cometh
plot hook
Somewhere in the world, a snail is crawling toward you. It is unstoppable. It is unkillable. It cannot be bargained with. Its touch is instant death.
Wealth and power in exchange for an inevitable death approaching at an unknown time? Why not?
The downloadable accessible pdf contains the full color two-sided 3 inch x 5 inch card as well a printer-friendly version of the cards and the blog post.
You can read the designer's notes here.
You can read about our approach to 5e here.
All of our small releases are free, but any sort of contribution will greatly help us out!
For more about Cloud Curio, please check out our website!
Download
Click download now to get access to the following files:
2022_1019_Cloud Curio_Small Release_Plot Hook_The Snail Cometh.pdf
1 MB