NPC: Antigone Price
A downloadable small release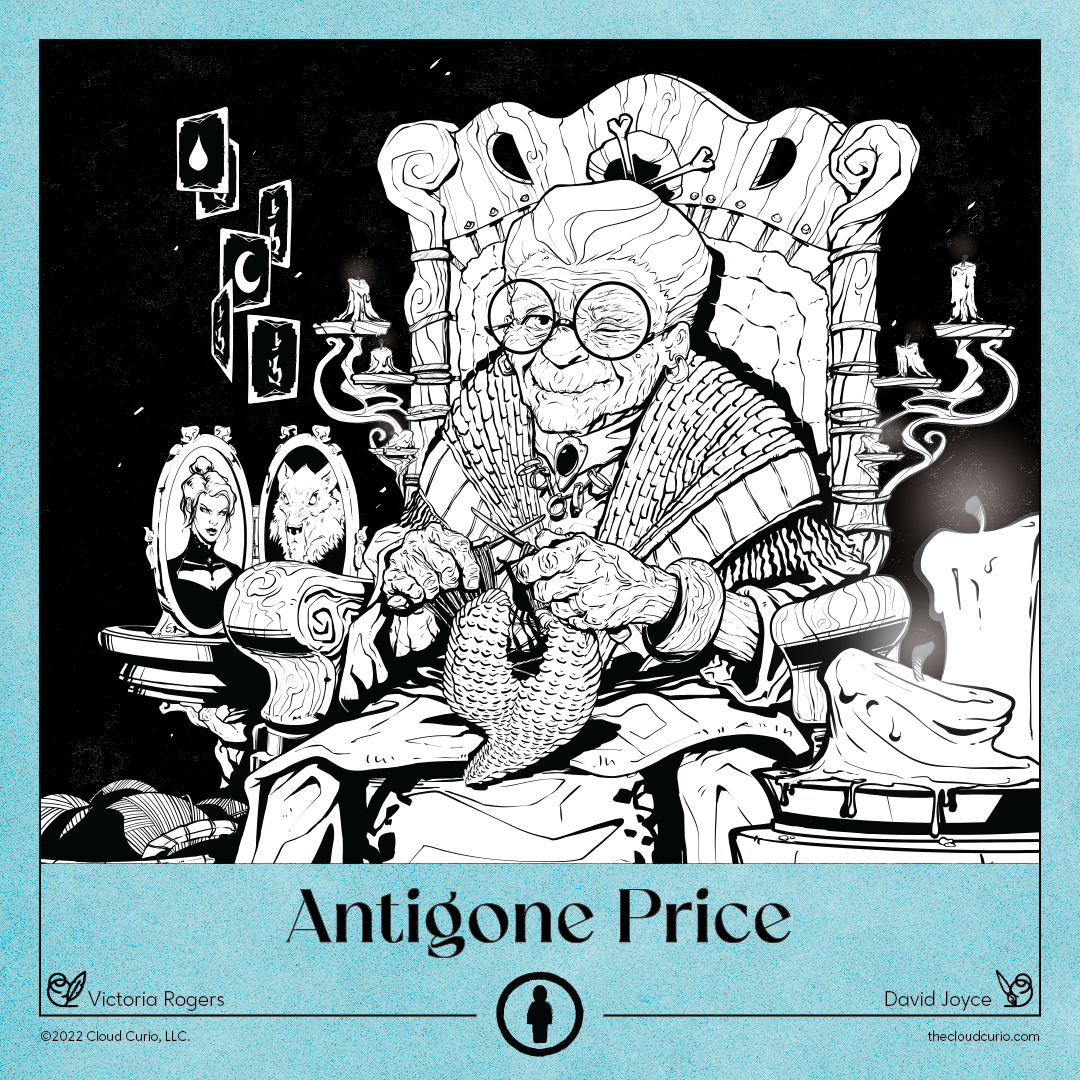 People fail to see old women. We blend into the background, even as matchmakers. That's fine. A nudge here and a nudge there gets people where they need to be.
It is not a gift to be able to predict the future but a skill, my dear, a skill you can cultivate. The multiverse is just waiting for you to read it.
We warmly welcome Victoria Rogers and David Joyce as Cloud Curio's first guest designer and artist, just in time for the culmination of Spooky Season!

Antigone Price is the first entry in a trilogy of connected pieces: an NPC, a plot hook, and an item, all of which together tell a tale of haunted romance.
At the end of this three-act drama, stay tuned for a 1-page adventure incorporating all three of Victoria's pieces!
The downloadable accessible pdf contains the full color two-sided 3 inch x 5 inch card as well a printer-friendly version of the cards and the blog post.

You can read about our approach to 5e here.
All of our small releases are free, but any sort of contribution will greatly help us out!
For more about Cloud Curio, please check out our website!
Comments
Log in with itch.io to leave a comment.
Hi, I'm curious, but there's no download button.
Hi! Whoops! That's all my fault. I completely forgot to upload it. Sorry about that. It should be there now. Thank you for pointing it out.
-Amber
There should be. Let me check.