Item: Celestial Chorus
A downloadable small release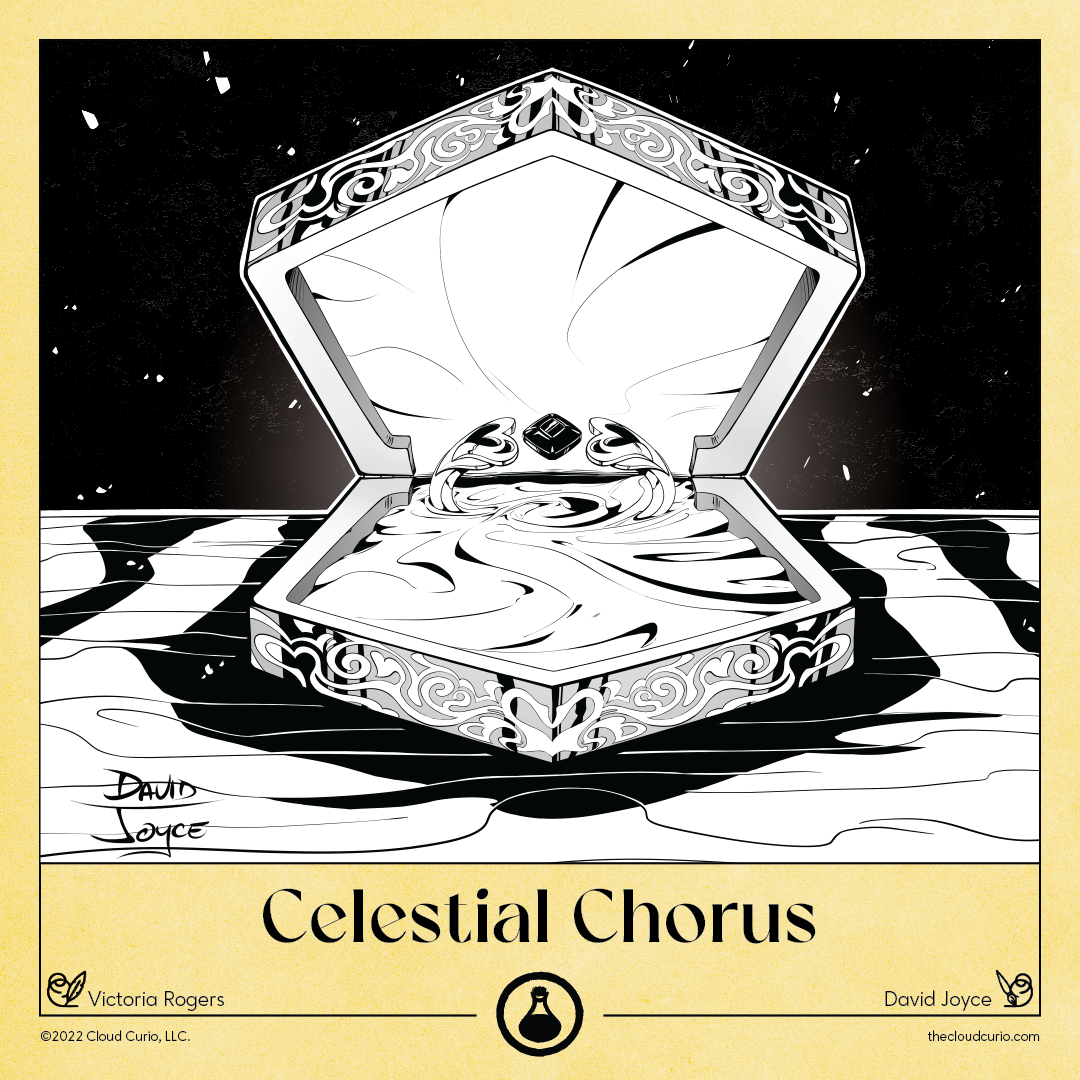 A small wooden ring box with a red velvet interior. Carved into the sides of the cube are intertwined strands of ivy and thorny roses.
Love is a brilliant melody, a chorus of celestial voices rising together in tender harmony. A joyous heart cannot help but join the song.
We warmly welcome Victoria Rogers and David Joyce as Cloud Curio's first guest designer and artist, just in time for the culmination of Spooky Season!
Celestial Chorus is the third and final entry in a trilogy of connected pieces: an NPC, a plot hook, and an item, all of which together tell a tale of haunted romance.
At the end of this three-act drama, stay tuned for a 1-page adventure incorporating all three of Victoria's pieces!
The downloadable accessible pdf contains the full color two-sided 3 inch x 5 inch card as well a printer-friendly version of the cards and the blog post.
You can read about our approach to 5e here.
All of our small releases are free, but any sort of contribution will greatly help us out!
For more about Cloud Curio, please check out our website!
Download
Click download now to get access to the following files:
2022_1109_Cloud Curio_Item_Celestial Chorus.pdf
1 MB